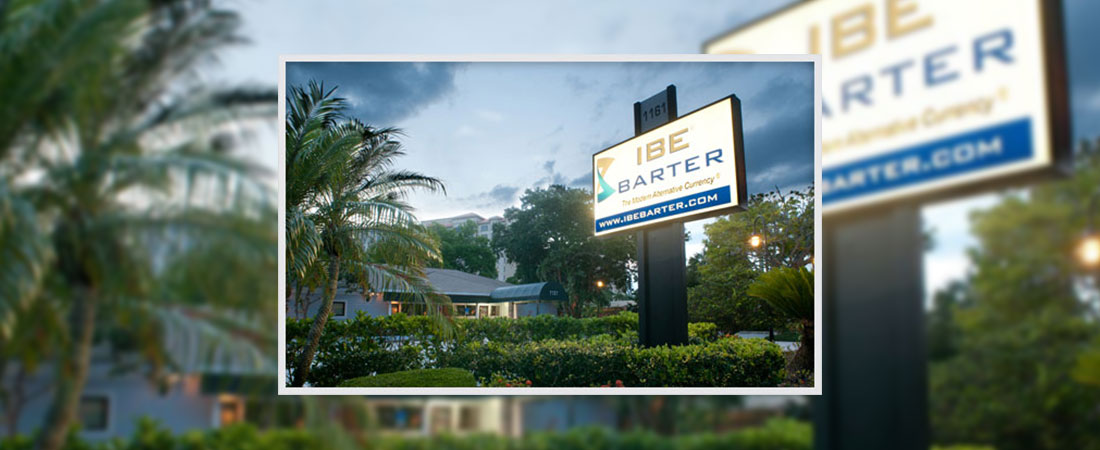 The IBE Barter Sign at 1161 North Tamiami Trail has been an iconic landmark sign for over 20 years on US 41 in downtown Sarasota. So where did it go? Two words, Eminent Domain. 11/20/2017 starts the US 41 roundabout construction from 10th street to 14th street.
The IBE Barter sign is gone, but we are here. Road construction is going to be challenging for quite sometime. Sidewalks will be widened to 10 feet, there will be a bike lane, the medians are being raised with rest areas for crossing 41 and the speed limit will  eventually be reduced permanently to 35 mph. There will be two roundabouts to start the project, one at 10th street and another at 14th as the first phase of this project.
This project will have you going in circles, literally. More roundabouts are planned from US 41 and Gulfstream to University Parkway. Pay attention to the yield signs and pack your patience through the construction phase.  As a building owner we are excited about all  the changes coming to the entrance of Downtown Sarasota as well as the revitalization of the North Trail.