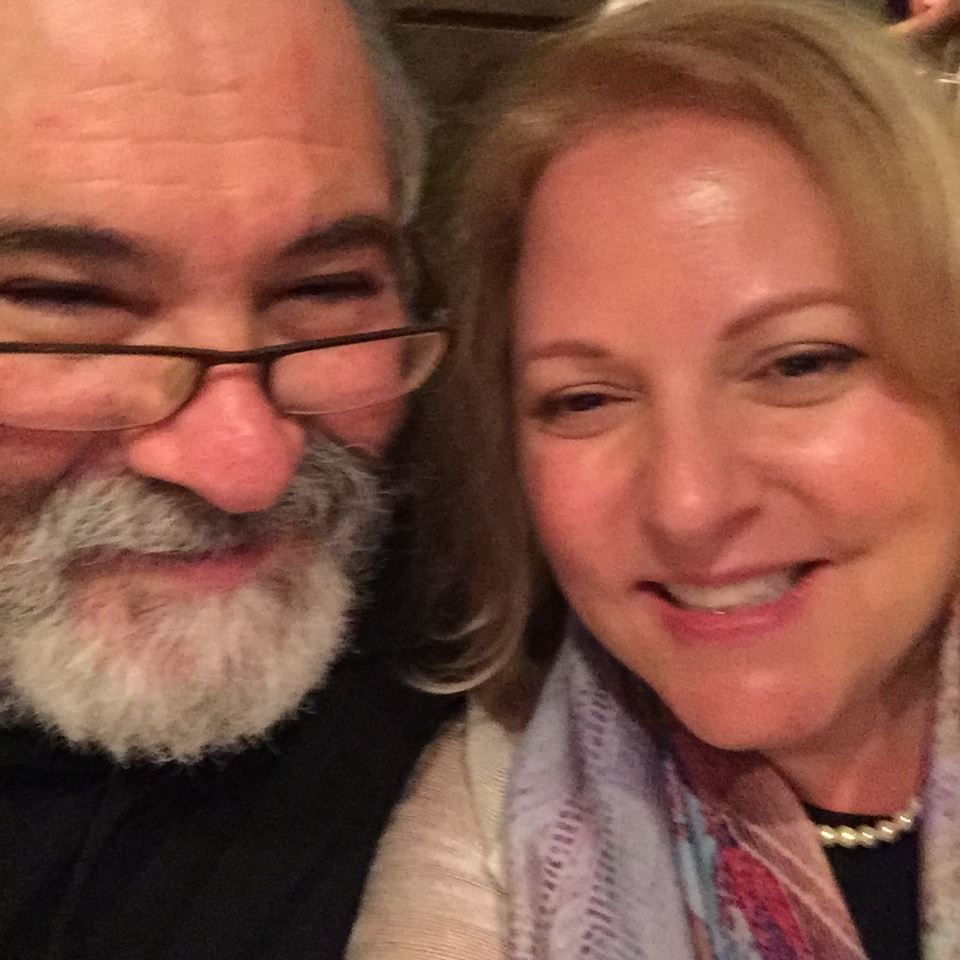 Something About Mary Unger, And Ron!
This started out as an article about Mary Unger, CFO/CEO with her partner, Ron Unger, of the International Barter Exchange.  With each sentence, while Mary was explaining her role in IBE, Ron's name kept popping up.  Every sentence was "Ron and I" and I thought, this isn't an article about Mary, it's an article about an amazing relationship that spans years of building a successful business while still keeping their marriage
a priority. It's the only example I know of where two spouses could combine a steadily growing and demanding business and maintain a marriage that is so close to perfect that I'm in total awe.  "Something About Mary" has grown into "Something about Mary and Ron."  Read on if you want to hear how a relationship and a company can succeed beyond your wildest dreams and how, instead of ruining your relationship, you make it grow and be as strong as steel.
As the world market changes and the economy is limping back gradually to a healthier state, the Sarasota marketplace has remained robust when it comes to Bartering.  Ron and Mary Unger, owners of International Barter Exchange, head up the most successful local bartering businesses in the Sarasota/Bradenton area, and beyond.  I had the pleasure of sitting down and talking with Mary Unger, partner and loving wife of Ron Unger, and asking her how she and Ron influenced bartering to become the new alternative currency.
Ron and Mary met in 1986 in their Chiropractors office on a Sunday afternoon.  She was a single Mom and Mary's daughter was the matchmaker. The following Thursday they had their first date at a Ray Charles Concert; Ron moved in with Mary that night and the rest is history.  Ron had been in advertising and marketing, always using his remarkable abilities to sell a product or an idea with a great deal of passion.  In fact, Ron & Mary co-produced a short-lived TV show called Midnight with Ron, along the lines of the Tonight Show.  One of the guests was Judge Rick Defuria, who was invited to discuss the need to legalize prostitution – this goes back to 1986. Ron & Mary have always been forward thinkers and think in-sync with one another.  Very soon after, Ron was swooped up as Vice President of Marketing at a large local company in Sarasota.  Mary was employed in the corporate setting at Furman's Inc. heading up the human resource department overseeing 900 in personnel.  Ron and  Mary were married in 1987 and made a career move to the Dallas/Ft. Worth area.  Mary was employed as the Human Resource Manager at one of the largest Aero-Space companies gaining top level government security clearance. Ron headed up several title publications for United Newspapers.
As partners in life, Ron & Mary had a desire to work together. Leaving the corporate world to become entrepreneurs together, they formed a business partnership and created the International Barter Exchange.
Ron & Mary started the IBE Barter business in their garage in 1991.  Ron ran an ad in the real estate section of the newspaper that said "Your vanishing asset now has a tenant" and so started their first barter deal….rent in return for products and services.  While Ron ran the Sales Organization, Mary implemented the entire administration, accounting and software programs, that to this day keep this business a well- oiled operation that runs smoothly.   It was obvious that Ron and Mary were the perfect complement to each other's abilities, and there was no "yours" and "mine"….it was "OURS" right from the start.
At the time their business began they had 13 in their sales force.  Their members grew to 200 in a short amount of time and they offered seminars on how to grow your company through barter. Mary worked long hours on software development with software engineer Roger Long, that virtually evolved the barter industry as IBE formed IBEST, and sold many systems to other barter exchanges around the country.  Today IBE's software has evolved to a web-based application known as Trade Studio written by Kurt Bradley.
IBE further evolved and really began to grow.  In 1992 IBE had their first black tie celebration.  In an effort to educate more businesses on the economics of barter, IBE coined the term the 'Modern Alternative Currency'.   In 1982 the TEFRA Act was passed, which regulated the Barter Industry, requiring barter companies to report all their 1099B sales.  Mary also serves as the Chief Financial Officer and is required to submit all 1099B's on all of the members in compliance with the IRS or be subject to fines and penalties by the IRS, and this applies to both members and the barter exchange. Mary is proud to point to letters of 'THANKS' from the IRS for 'Excellence in Reporting'. These letters are framed and prominently displayed in IBE front office. It's not every day you receive thank you letters from the IRS, says Mary.
The new IBE online Accounting Program allows each member to look at their accounts to know what their revenues and expenditures are. Staying on the leading edge of technology, IBE now offers Mobile App technology for both IPhone and Droid phones, as well as 24-hour online access.  Mary and Ron say this business is in their blood and knowing that they have made a difference in their member's businesses and their lives is most gratifying.  In this economy, if the lights go out, IBE tries to drive business to them by word of mouth and referrals.  Mary says, "Promises made are promises kept".  They walk their talk. This partnership isn't sitting in its ivory tower, watching companies fail, not caring about the economical health of their members' businesses.  Excess time and excess inventory is not a healthy state of being, but Barter enables you to trade some of your downtime and excess inventory for much needed products and services.  Your IBE dollars, when they build up, can enable you to have expensive dental work, medical services, legal, accounting, construction, roofing, plumbing, auto purchases and repairs, educational services, tutoring, swimming lessons, music lessons, and an endless list of beneficial needs you might otherwise not be able to afford.  Log onto www.IBEbarter.com for more information, an explanation of how barter can benefit your company, answers to questions, and how to join. The IBE Corporate owned office is located in downtown Sarasota at 1161 North Tamiami Trail.
IBE Barter is a tool designed to drive businesses by stimulating their commerce and keeping the business growing.  By stimulating their commerce they keep these businesses alive.  Ways to learn about IBE and how you can profit through the power of exchange & how you can pump up your revenues are available on this website.
The Ungers visualize the spending market to be made up of cash, credit and barter.  Before too long you'll be using your barter card more than your credit card.  IBE barter has 500,000 contacts called reciprocal relationships.  Look for future testimonials from IBE Members on how barter has enhanced their income and their business connections.  Also look for more articles in the Sarasota Post and the brand new online IBE Barter News, the resource for Todays Trader, which will be a regular online barter news source.  Webinars will also be offered in the future to educate more people on how IBE can help grow their businesses.  IBE will continue to give important dollars behind the scenes, to help non-profits stay alive.  The Ungers have a vision for IBE, and that is to have communities creating commerce with the use of the IBE Modern Alternative Currency.  Don't miss out at becoming part of it.
About family matters, Ron and Mary are the most proud of their 4 children and their 9 grandchildren.  This story about IBE, Ron and Mary, and their wonderful family, shows that you really can have it all!