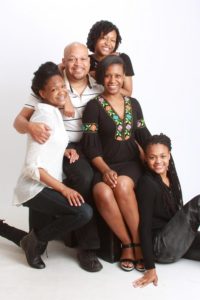 Medical – Barter Exchange Services Powell Family Chiropractic
Relief of Chronic Pain is the primary focus of Chiropractor Dr. Maceo Powell, DC. Rated as a Five Star practitioner, Dr. Powell believes in treating not just the symptoms of back and muscle pain, but the treatment of the entire structure of the back and neck. Providing a thorough introductory analysis during your first visit, pain areas are identified and treatments initiated to provide relief and neutralize discomfort. Spinal and postural screenings aid in the proper alignment to providing complete wellness.
Spinal manipulation affords immediate relief and IBE Barter Members are realizing an amazing feeling of new mobility based on the treatments they experience through Dr. Powell's adjustments, alignments, correctional exercises and nutritional review. These all  aid in providing a full scope of pain relief. Having the services of one of the area's preeminent chiropractors certainly does provide a new twist on the relief of chiropractic pain.  As a member of the 'distinguished foundation of wellness', Dr. Powell performs his craft at many area pain forums.
Powell Family Chiropractic is located at 234 N. Rhodes Ave., Suite 105 Sarasota, FL 34232. Make an appointment by calling 941-702-9944
Visit Powell Family Chiropractic @ www.powellfamilychiropractic.com
IBE Currency accepted for payment on services offered.
Tags: barter, chiropractic, health care, ibe, powell