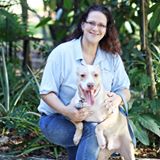 Fur Nanny, A Professional Pet House And Concierge
Meet IBE Member, Fur Nanny, a Professional Pet House and Concierge
Emily is the owner of Fur Nanny, which is your alternative to ever having to leave your pet at a kennel. Some of us know the horrors that can actually occur when leaving your pet at a boarding facility, and we consider our animals to be part of our family. We want to be worry-free when leaving our precious pets so we can go on vacation or just have some down time to relax.
Interestingly, there are a number of unusual and handy services Emily offers to her customers. They include transporting, taking them for a grooming, running small errands to buy pet food, as well as boarding and babysitting. Emily's staff will also accompany you and your pet to a doctor's visit, and make sure your pet gets exercise and plenty of love.
The first step would be to set up an appointment to have Emily come to your home and talk about your pet's needs and your expectations of her services. She might bring one of her dogs to your home so she can watch how your pet gets along with her pets and if your pet has any special needs. She really wants this to be a comfortable experience for everyone concerned.
Once you figure out what services would benefit your needs, there's paperwork to go over. Emily's Fur Nanny Pet and House Concierge likes to have all the information they need in case of an emergency, such as your emergency numbers, your veterinarian's phone numbers, permission to treat releases, and all your pets needs and preferences, including the diet your pet is on, what makes him feel comfortable, and any special needs your pet might have.
Most of Fur Nanny's babysitters are bonded and insured, and have experience as Vet Tech's and pet owners/lovers. Emily herself completed her Bachelor's Degree in Biology with a minor in Marine Science. Her experience in the pet realm is extensive. She also has taken care of all kinds of animals and attends the latest informational Pet-sitting seminars that are available to stay on top of running a caring and safe environment for your animal.
Personally, Emily favors large-breed dogs and owns a pointer mix and a husky mix, as well as a cat. Two box turtles, bunnies and reptiles round out the mix. She heard about IBE Barter from her friend, April Bass, who works at the IBE Headquarters in Sarasota. We talked a bit about IBE and how word of mouth and attending IBE mixers with other members, will boost her business considerably. She looks forward to providing services for other IBE members who are pet owners.
Fur Nanny is a small family-owned company that began in 2007 when Emily returned to the Sarasota area from New York where she attended college. Fur Nanny began to grow as Emily hired other pet-lovers who have the same commitment and sense of responsibility to animals as she does. Fur Nanny is a licensed, bonded and insured Limited Liability Company. They do not discriminate against any breed. Pitbulls, Rottweilers, Dobermans, German Shepherds as well as the tiny breeds like Chihauhaus, Shih Tzus, and Pekinese are all welcome. The sitters and techs love all breeds and treat them like family.
If you've been struggling about leaving your pet or boarding him at a strange new place, log onto www.furnanny.com and take a personal look at the services and practices that Fur Nanny guarantees. You'll finally have peace of mind about leaving your precious pet when you decide to plan a get-away, or when you need assistance in getting them to their vet appointment or just taking a few hours off. You can drop them at the "sitter" and enjoy a well-needed break. You'll really like Emily, just as I do, and you can't put a price on that kind of care and devotion.