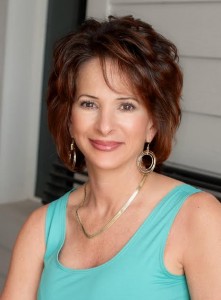 Center Of Integrated Medicine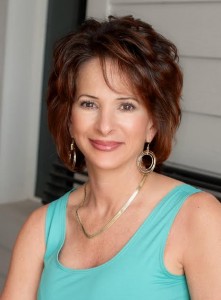 Meet IBE Member, Dr. Michele Louiselle, DOM, AP, CTT, FMP, and the Center of Integrated Medicine
The way members connect within the IBE Barter community never surprises me. When Dr. Michele Louiselle told me a friend had recommended IBE to her, I was thinking that a natural benefit of joining IBE is that between Ron and Mary Unger and your own good reputation, you can count on people hearing your name. I happen to have had a conversation with Dr. Michele that enlightened me to a kind of medicine, treatment and healing modality that embodies Oriental Medicine and thousands of years successful treatment using acupuncture, herbs and a number of modern-day treatments. First of all, let me introduce Dr. Michele Louiselle, who is a Functional Medicine Practitioner, Board Certified Doctor of Oriental Medicine, Thermographer , and owner of The Center of Integrated Medicine located in the Lakewood Ranch/Bradenton area.
Dr. Michele explained that the whole idea of Integrated Medicine challenges the methods of standard healthcare by disproving that your only options for healing are drugs and surgery. To quote her, " We welcome the unimaginable and excell at the impossible." Her methodology is a natural, better way. You will receive a functional approach to your care utilizing acupuncture, herbs, whole food therapeutic nutrition, and kinesiology in an atmosphere of calm and healing at affordable prices. The Center of Integrated Medicine is the area's premiere center for functional medicine. Integrated Medicine at the center implies combining two philosophies of healthcare: traditional Chinese Medicine and the best of Whole food Organ and Glandular Nutritional Therapies.
If you've never experienced acupuncture and the benefits you'll derive from being treated with it, acupuncture involves the insertion of fine, sterile needles into specific sites on your body to clear energy blockages and encourage the normal flow of energy through the body. The practitioner may also stimulate the acupuncture points using other methods, including cupping, laser therapy, electro-stimulation and massage. Acupuncture provides drug-free pain relief that effectively treats a wide range of chronic ailments. Instead of putting a band aid on symptoms as Western medicine does, acupuncture treats the underlying cause of diseases as well as their symptoms. A holistic approach like acupuncture treats the body, mind and emotions and provides the maintenance and general well-being of the patient. If needles make you afraid to try acupuncture, Dr. Michele has alternate non-invasive treatments with which she can achieve the same successful outcome.
Acupuncture has been proven to offer healing and relief for so many conditions that effect us in our complicated world. If you have any of the following conditions and are seeking a natural, painless mode of treatment, the Center for Integrated Medicine and Dr. Michele Louiselle are your long-awaited answers to a healthier life and a feeling of wellness: Addictions – Allergies – Asthma – Carpal Tunnel – Chronic sinus conditions – Insomnia – Muscle Spasms – Neck Pain – Neuralgia – Numbness, Tingling – PMS – Sciatica – Disc Problems – Fatigue- Fibromyalgia – and Thyroid Disorders are just a few modern-day health issues that Dr. Michele treats.
Whether you are 5 or 95, the modalities offered at the Center for Integrated Medicine can provide relief as well as prevention. Offering Family care, from hormonal imbalances to digestive disorders, your entire family can benefit from this drug-free natural therapy. Lack of libido, impatience and anger, brain fog and insomnia- just a few of the issues that effect a large section of the population, and can be healed and relieved with acupuncture. Eliminate allergies, both food and pollen-related, as well.
B12 shots and acupuncture injection therapy can aid in weight loss and increase nutrients in your body. Dr. Michele's No Sweat Weight Loss Program will help you choose a course of action that won't leave you hungry, angry or emotional, and will pinpoint the reason why you can't seem to lose weight. For Dr. Michele Louiselle, offering thermography to women in the Lakewood Ranch/Bradenton area as an alternative to traditional mammograms, is a must-do for evaluating breast health and monitoring the potential development of inflammation and abnormality in the body. This is a radiation-free screening test that utilizes thermal images that track heat in different areas of the body. It can be used to compare specific heat spots and determine as little as a two to three degree change in tissue and that might indicates that something may be wrong.
Stop suffering! Call the clinic at 941.752.4838 and schedule your FREE initial consultation today. The center is conveniently located at 9030 58th Dr E #102, Bradenton, FL 34202. Please visit www.cimwellness.com and read the wonderful testimonies that patients have written to attest to the fact that Eastern and Western medicines can combine to not only provide wellness, but change people's lives as well.