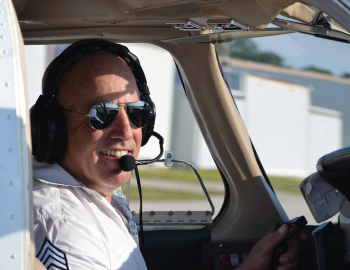 Barter Soars To New Heights
Dr. Michael Kanter talks about seeing the whole picture. He views his business, his home, and his relationships as integral pieces of a puzzle. He can do that, inwardly, sitting in an office chair, or, piloting his Piper Saratoga, getting a "bird's eye view" of things.
Those "things" began, as a child, whose favorite uncle was a dentist. He knew he would follow his uncle's footsteps, and became a dentist, too. He built three dental practices in the Sarasota, Florida area and currently practices at Lakewood Ranch Dental.
Things turned into a thriving 25+ year dental practice, family, a home on the water, a condo in the Bahamas, and the opportunity to snorkel, fish, dive in "absolutely gorgeous, crystal clear blue water." Those entire pieces slide into place, based on drive, love of work, and a vision to grow a dental practice where, in one testimonial from the Lakewood Ranch Dental website, "it felt like they were all one big family."
Kanter built his puzzle with an open mind. In 1983, upon returning to Sarasota after general practice residency in Jacksonville, Florida, he launched his original practice, accepting cash and insurance. "That's when I got into bartering, when I joined IBE (International Barter Exchange)," Kanter says. "When you first start, it's slow and you try to bring in additional business through whatever means reasonable."
As a business person who eats out, "a lot," Kanter befriended a member of IBE in the restaurant business and promptly joined. Finding bartering a promising marketing tool, he joined another one. He did not stay long. He had experienced inequality of reciprocal referrals, questionable pricing amongst members and no follow up from the administrators.
IBE Barter conducted the bartering service completely opposite. "IBE worked well for me," says Kanter. "As time went on I got more and more IBE barter patients. The good thing about it is, if they are happy with your service, they'll refer people to you who are cash patients."
Kanter did not use barter to create a "State of the art facility," according to the website. However, barter dollars provided office supplies, carpet cleaning and other services. "I had bartering from my first office," he says. "When I opened my Lakewood Ranch office I continued doing barter because it was something that always worked for me." Kanter has recently added Pediatrician Dental Services to the IBE Barter Community.
Today from that bird's eye perspective, Kanter sees about 1000 patients, but doesn't know how many pay with barter credit. Many have become a staple of his practice.  "It doesn't matter what form of payment my patients use. Being here so long and having so many patients that have been patients for so long, and they have families, I know, there are a good number of IBE patients when they come in," he says.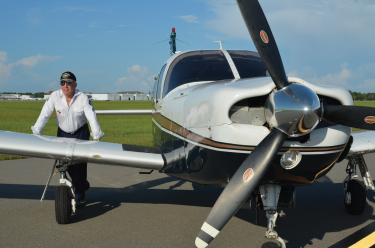 Three practices and plenty of word-of-mouth advertising, Kanter says he doesn't need barter as a tool to build his current business, but, has no reason NOT to have it.  After all, he added another piece to the puzzle when he added bartering for personal use. With bartered home care services, a pool remodeling, dining, and "other services you would use anyway," Kanter says, "it just works real well for me and that's why I stayed in all these years. The IBE owners "made it pleasurable and very beneficial for me," he adds.
And, beneficial to his fellow members. Kanter continues to refer IBE services that he has enjoyed using. "I take people to IBE restaurants, and they go back as new customers," he says. "I've referred my plumber, my lawn guy—all kinds of businesses. I'm real happy with my laundry service. They pick up and deliver without extra cost. If somebody is doing a good job, and they're working with me, I'll recommend them. It's the right thing to do."
In turn, Kanter has seen his referred clients arrive as one-time patients and leave as ongoing clients. "They've already been told something good about your practice," he says. His approach is to figure out the patients' comprehensive needs. Even if it is an episodic patient, "Once we address that," says Kanter, "we always do our best to convert the patient to a comprehensive, so they could basically prevent those kinds of problems from happening. Our practice is almost all comprehensive care. It just worked out that way."
It also worked out to build a loyal staff, some who have been with his practice for 15, 18, and 27 years. "My staff is so wonderful," says Kanter. "Everybody knows everybody; they know what works; how to make everybody happy. It just makes everything flow. When you have a crew like that, it makes life so easy."
Bartering makes it easy to reward his staff. On a regular basis, Kanter offers IBE restaurant scrips, Christmas gifts, holiday bonuses and other members' services to his staff. Unlike some businesses that have dropped health care for their employees, and finding alternative methods to compensate, Kanter doesn't offer bartering as an option or replacement. He provides health insurance for his employees. He says the dental industry has not been affected by the new laws, as much as the medical community. Still, he has seen unfortunate changes.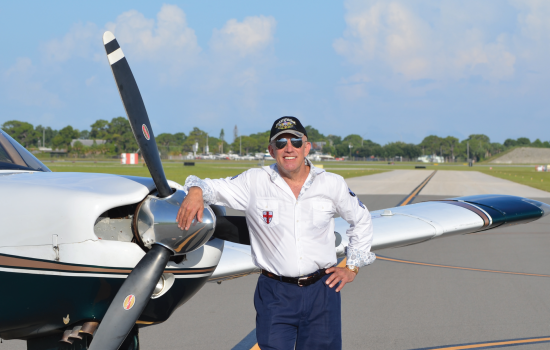 "The way the insurance companies are cutting reimbursement down so low, a lot of times it works out better for me to do a barter patient than an insurance patient," he says. Some of his patients who barter for their treatment would be unable to get dental care if they could not barter.
Kanter says whether his patients pay with insurance, cash, or IBE barter, it is the conglomeration of everything that makes his practice successful and completes the puzzle.
"I guess if you left out anything, you'd have less of a total picture," Kanter says. "Then maybe you wouldn't be able to afford some of those things, because your total picture is less. Like my beautiful airplane. If you add it up, how much cash money I saved just using barter, going out to dinner for a year that would probably cover the airplane maintenance for a year. I didn't get my airplane through barter, but definitely the total picture of having that extra income and ability from it, allowed me to divert other money toward that hobby."