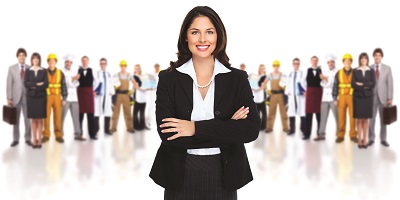 Imagine a party for business-owners, where the conversation becomes dry, dull and heading toward politics. There's the inflated know-it-all ready to divulge his latest diatribe at the guests. You step in, ready to diffuse. How would you steer the conversation? Perhaps you would focus on common ground: their businesses. Or, invite stories on how these individuals developed and grew their businesses. If Kevin Henault, owner of Veteran Air Conditioning in Sarasota, Florida, was at that party, he would credit a savvy sense of marketing through bartering.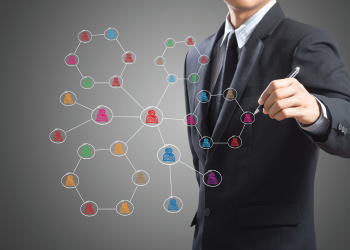 When Henault and his business partner started an air conditioning business in 1993, they knew their number one priority was: get their name out "any way we could." A friend had suggested they join the International Barter Exchange (IBE) in Sarasota. Subsequently, they grew a successful business. When Henault struck out on his own with Veteran AC, he says, bartering "absolutely played a role." Bartering was "one of the first things I did," he says. "It was part of my advertising strategy. I had seen how it helped me in my first business. I knew, automatically, I needed to be involved with it in my second business."
Organized barter exchanges help businesses draw in the clients. Barter exchanges are sophisticated independently-owned companies, designed to promote businesses using alternative currency. They help members conserve valuable cash flow; increase exposure in the community; expand purchasing power; and adhere to Internal Revenue Service guidelines in the United States, thus elevating the standards of and beliefs about bartering.
Says one eight-year barter exchange member and franchise owner of a floor care business, "Plain and simple. The best reason to use barter is that they bring me new business. I've spent 44 years in the floor care industry. I started out with zero customers and now I have 70,000."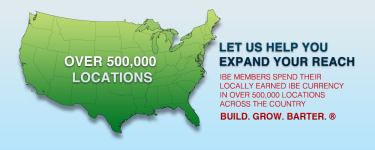 Historical documents prove that, people all over the world have bartered as part of the human condition. Today, in the U.S., barter and complementary currency industries number 1100, and exchange $800 billion worth of goods and services.  Some have joined umbrella organizations, such as the National Association of Trade Exchanges, (NATE) in the U.S., or The International Reciprocal Trade Association (IRTA), serving barter exchanges globally. Here's how members of bartering exchanges receive new business:
Barter members become friends, and, in exchanging business transactions, a bonding occurs, loyalties emerge, and referrals exchange, as, people like to do business with people they know and like. A key study on referral programs by Philipp Schmitt, PhD marketing student, and professors of marketing, Bernd Skiera and Christophe Van den Bulte, at Goethe University in Frankfurt, Germany, found promising results for business owners. The study notes, " Tracking approximately 10,000 customers of a leading German bank for almost three years, we find that referred customers (i) have a higher contribution margin, though this difference erodes over time, (ii) have a higher retention rate, and this difference persists over time, and (iii) are more valuable both in the short and long run."  The study also concluded that the average value of a referred customer is at least 16 percent higher than that of a non-referred customer with similar demographics.
Members may participate in a lifestyle they would not have had without bartering for goods and services. And, they want to share.  If a member of a barter exchange that belongs to NATE, wants to do business with another company in barter exchange elsewhere that also belongs to NATE, the parties can enjoy that trade. New, cash-paying customers don't always arrive due to members doing "business," however. For example, a plumber in a Florida exchange vacations in New York. He may seek a hotel that belongs to a New York barter exchange. If both barter exchanges belong to NATE, the transaction occurs. How does "cash" come into play? The New York hotel may offer the room in trade, but, the visitor pays cash/credit for dining, valet service, room charges, laundry, or health and beauty amenities.  The New York hotel just received trade dollars and cash. The plumber returns, tells his Florida contacts about his fabulous vacation hotel, and, they book a trip to NY. Those members may or may not be part of the exchange. Either way, the Florida member has generated new business for the hotel and had the pleasure of using alternative currency.
Social media spreads the word globally. Members tout the great service they received from a company and in a click of a computer key, local, national and international viewers can learn about that company. Barter brings in new business that could never be acquired in any other way. A person on the other side of the world may not be able to physically use that business. But, the viewer may know someone in the location of that business and pass along a cash-paying referral.
Rapid client turnover or seasonal businesses, such as hotels, restaurants, theaters and housing rentals fill their vacancies with barter members or their families, or friends. Instead of relying on heavy discounts, these businesses accept barter currency, and the non-members become new cash customers.
Henault says he built up his trade account as he offered his ac services to barter members.  That allowed him to barter for invoice printing, office cleaning and other services, to put right back into the business.
If anybody asks Henault what he recommends to grow his business, he says, join a barter exchange:
"If they're in Manatee or Sarasota County, and they're not using IBE, they're crazy. It's been nothing but a positive.  Every time I go to an IBE barter networking group, I meet new people and they become new clients. And, I continue to grow from that. I'd highly recommend it."