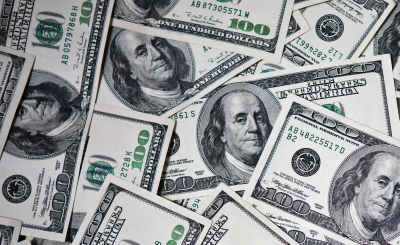 Forget Crowdfunder. Don't bother with Somolend. If you are starting a new business, stop looking for cash or seed money and start bartering. Not like, trading your piano for a computer, as in one-to-one trading. Start trading with barter bucks. By joining a third-party bartering organization, such as International Barter Exchange (IBE) in Sarasota, FL, those barter bucks can get you an office, a paint job, and, yes, that computer. Instead of dipping in your wallet, you're "paying" goods and services with trade dollars. And, that can turn out to be a great way to improve productivity and efficiency, and keep cash flowing in your hand, and out of business expenses.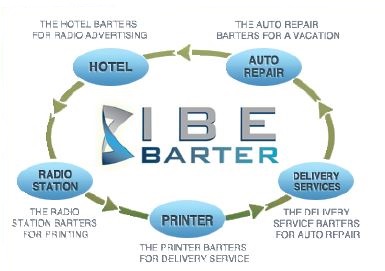 It has been said that "barter is smart business and that is why smart businesses barter." When putting together a business plan, include bartering as a marketing tool, where members of your bartering exchange get exposure to your business. Not only do members see your business, but the bartering exchange staffs a sales team that searches for that right connection, where your product/service benefits another member. That introduction leads to trades that can expedite opening the doors to your new business.
One barter member says he appreciates the barter exchange sales staff, as "they continue to bring new members into their barter network, which gives my business new opportunities for trading."
At the onset of planning, your business may need a brick and mortar facility; window coverings; tile floors; new plumbing and an office. If you use trade dollars for these items, you may save cash for personal items, or, put cash into a kitchen remodel, dinners or travel. But, wait. In a barter exchange with 600 members, chances are, you will find a member who can offer these services, too.
You're not waiting for a bank to approve a loan. You're not waiting for hand-outs and internet funds. With a barter exchange, you can arrive in town, ready to open shop. Take IBE member, Traci Carroll, Licensed Massage Therapist and owner of Healing Arts & Wellness in Sarasota, FL. "I'm relatively new here, and it's been very useful and instrumental to me in growing my business. It basically connected me with a whole clientele who wouldn't find me otherwise. It's generating new business for me through the barter system. When (members) experience what I do and how I can help them, they refer people to me, who aren't in the barter system. So, it provides opportunities for cash business. Barter has increased my business, both in barter and cash."
When the small business grows, the barter exchange grows, by accepting multiple businesses in the same field. You may need carpeting for your new business. A barter exchange may include multiple carpeting reps.  In the real marketplace, people like choice. Shoppers look, compare, and then buy. A barter exchange serves as a mini-marketplace. You can pick and choose from a number of carpeting reps. Additionally, if your business aligns with the same industry as the carpeting rep members, you may enjoy a stream of constant referrals. Equally, your customers may become the carpeting rep customers.
Small business owners do have alternatives in managing their business in today's rocky economic climate. Bartering offers start-ups and small business owners opportunity to keep the cash flowing. New business can thrive using the benefits of barter: a sales team, a network of professionals, a referral network and an opportunity to expand markets.