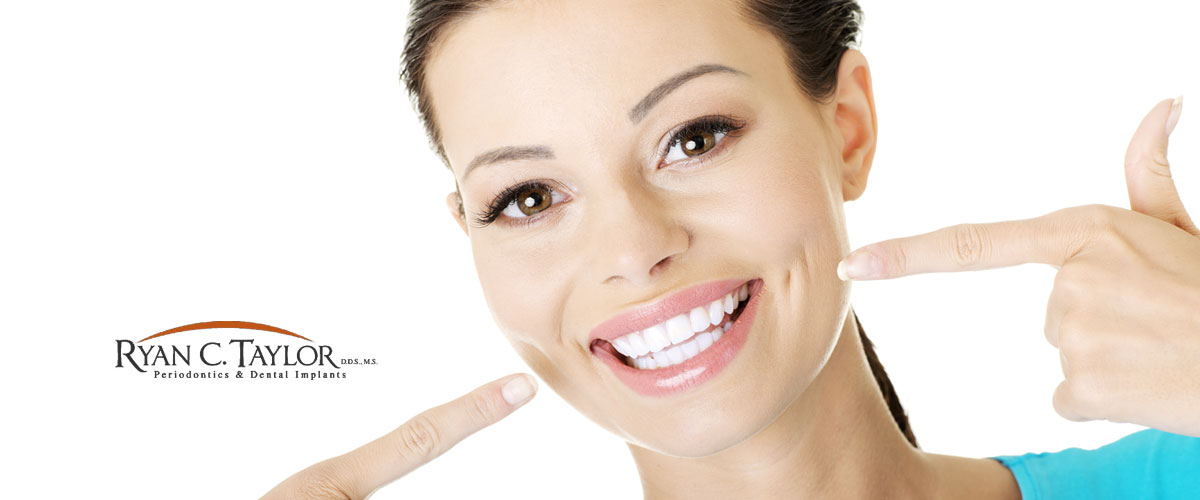 IBE Barter recommends their member, Dr. Ryan Taylor, specialist in Periodontics and implant dentistry. With a passion for clinical excellence and a vision of exceptional patient care, Dr.Taylor established his practice in Periodontics and Implant Dentistry in Sarasota in 2004.  His mission is to help his patients achieve and maintain optimum oral health.
Dr. Taylor received a Bachelor of Science in Biology from the Bowling Green State University.  He continued his education at The Ohio State University College of Dentistry where he earned his Master in Science, Doctorate of Dental Surgery and Periodontal training.  An avid golfer, he also participated on the college golf team and received the Merit Award for Athletic Scholar.
Dr. Taylor is an active member in the American Academy of Periodontology, American Academy of Implant Dentistry, the Academy of Osseointegration and the Academy of Oral Implantology. He is also a member in the American Dental Association, Florida Dental Association, West Coast District Dental Association and Sarasota County Dental Association.
Realizing that Implant Dentistry is the cutting edge of dental care today, Dr, Taylor focuses on restorative procedures that replace missing teeth with better teeth that feel and perform on their own,  What are Dental Implants? A dental implant is an artificial tooth root which acts as an anchor for replacement teeth. Shaped like a screw, it is surgically placed into the jawbone in order to secure a replacement tooth or bridge in place. Implants are stable and permanent and are not reliant on neighboring teeth for support. They are an ideal tooth replacement procedure because they look and feel like natural teeth.
Implants are great for patients who are unable to wear dentures. Instead, the implant is placed directly into the jawbone to support permanently cemented bridges. Implants can be made from several different types of metallic and bone-like ceramic materials that are compatible with body tissue. When surgically anchored into the jawbone, the implant fuses with living bone in a process known as "osseointegration".
There are many types of implants available, each designed for a specific function:
•    Root Form Implants – The cylindrical or screw type implant is the closest in shape and size to the root of a tooth. It is the most widely used design, and generally used when there is enough width and depth of jawbone to provide a base for replacement of one, several or a complete arch of teeth. In some cases, an implant dentist may need to perform bone grafting where the jawbone is too narrow or short for root form implants.
•    Plate Form Implants – A special narrow implant is used when the jawbone is too narrow and bone grafting is not an option. The plate form implant is flat and long so it can fit into a narrow jawbone.
•    Subperiosteal Form Implant – This custom-made implant rests on top of the bone, but under the gums. It is used for patients with advanced cases of bone loss when there is not be enough bone width or height for the root form or plate form implant. Because subperiosteal implants are custom created for each patient, there are two methods to place the implant:
1.    Dual Surgery Method – The implant dentist will surgically expose the jawbone in order to take an impression of the bone using special materials. This model is then sent to a dental laboratory where the implant is created, and the patient's gum is surgically close. Once the custom implants are ready, the implant dentist performs a second procedure to surgically anchor the implant place.
2.    Single Surgery Method – The implant dentist will order a CAT scan of the patient's jawbone. A model of the jawbone is constructed using the CAT scan data and computer modeling techniques. The model is then sent to a dental lab where the subperiosteal implants are custom fabricated for the patient. Once the custom implants are ready, the implant dentist will surgically anchor the implant place. The obvious advantage of the single surgery method is that surgery is only necessary one time.
How does the implant procedure work?
Implant procedures can be done in the dental office with local anesthesia. The actual implant procedure involves several steps:
 The implant or implants are surgically placed into the jaw.
2.    The jaw is allowed to heal for a period of up to six months. During this stage, the bone grows and bonds in and around the implant (this is also known as osseointegration). The dentist may create a temporary tooth replacement for the patient to wear over the implant site during the healing period.
3.    The implant is uncovered, and a small metal post called an abutment is attached. The gum is again allowed to heal for a couple of weeks following this procedure.
4.    The restoration or crown is fabricated and permanently attached to the abutment.
Note that there are some implant systems (one-stage) that do not require step 3 above. These systems use an implant which already has the abutment attached. The implant procedure may be a cooperative effort between a surgical dentist who does the actual implant placement and a restorative dentist who creates and inserts the final replacement teeth. Some dentists have advanced training and can perform all of these services.
What are the advantages of Dental Implants?
•    Preventative – dental Implants can prevent the bone loss and gum recession that often occurs with bridgework and dentures.
•    Cost effective – Since one tooth is replaced instead of the several necessary to install a bridge, dental implants can actually cost less than traditional bridgework.
•    Conservative – Unlike traditional bridges, adjacent teeth are not needed to support the implant. This means that the adjacent teeth do not have to be ground down to support crowns like they do for conventional bridges. Your own natural teeth are not compromised.
•    Comfort – Dental implants function very similar to your natural teeth and are comfortable and stable. This eliminates some of the key problems of dentures including poor fit, gum irritation and pain from nerve compression.
Other services that are offered by Dr. Taylor are Sedation Dentistry, Periodontic ( for Gum Disease) Dentistry, Periodontal Procedures, Laser Dentistry, Osseous Surgery, Crown Lengthening, Gingival and Pedicle Procedures, and Bone grafting, Log onto Dr,. Taylor's website atwww.drryantaylor.com for a complete explanation of these areas of dental restoration.
Personal attention and exceptional care are the goals of Dr. Taylor and his staff.  You can call and schedule an appointment and ask any questions at 941-926-4800.  Their emergency number is 941-313-0798.  Office hours are Monday through Friday from 8 am to 5 pm.  Their modern, cutting edge dental office is located at 2820 Clark Rd in Sarasota.